WELCOME TO SHOLLSHRINE MY WOODEN SHOE FUNPACKED FANSITE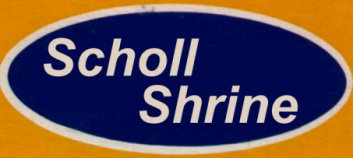 For as many year that I care to remember, I`ve fallen in love with all kinds of wooden shoes. Including Clogs, Exercise sandals. Especially the original Dr Scholl`s variety. I first fell in love with them when I once saw my mother wearing them!! they had an immediate impact on my attentivness towards them and any girl from then on that wore them. I have a collection of about 15 or 16 pairs of them and I`ll be putting loads of piccies of them on this wonderfull site.


On this site all that I want from you is your enjoyment and imagination, I promise that my site will be a pandora`s box of little wonders. So come into my webroom of Exercise sandals, clogs and other wonderful wooden shoes. I especially welcome Jolianne From Jolianne`s exercise sandals website, Carla Wilcox from The unofficial Scholl website, and last but not least Cynthia Lee from Cynthia Lee`s exerfeet website.

My name is Xena(for security reasons this is what I would like to be called) I`m a 33 year old male, I`m definatly hetrosexual but when it comes to a good old pair of Scholl`s exercise sandals I really bring to the fore my feminine leanings. I am married with 3 lovely daughters and a caring kind wife, she is very understanding about my love for wooden shoes. My oldest daughter is already showing the same interest in them as me.


I`m always on the look out for new items for my site, so if anyone has some pictures that I could have then I would be very grateful.